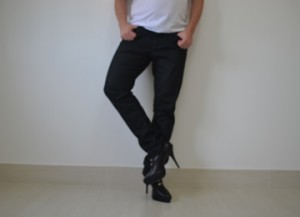 Cross dressing for your lady can be a great way to bring some excitement to the bedroom, especially if you know that she has a cross dressing fetish. Even if you don't know whether or not she has one, many women like seeing their men in feminine and sexy clothing because it is out of the ordinary. If you find out your lady wouldn't be opposed to fooling around with you while you're cross dressing, the next step is come up with a plan, and then put it into action.
Let Her Help You Out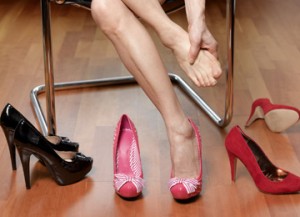 When you know your lady has a kink for men who cross dress, you may want to surprise her with a bit of cross dressing of your own. Unfortunately, being a sexy woman is a lot harder than your lady might make it seem. When you want to cross dress for your lady, but in a way that really turns her own, the best thing you could ever do is to enlist her assistance. You may feel like you are ruining the surprise, but it is actually the opposite. Women love when they can be a part of something that you want to do that is special for them. They also know a thing or two about looking the part of a beautiful woman. Instead of trying to go about surprising your lady, simply tell her that you want to cross dress for her. It will still be a surprise for her because you are doing it for her.

The first thing you should ask about is what type of women's clothing would look good on you. Far too many cross dressers go out and by any type of lady's clothing hanging up on the shelves and end up looking like a complete nightmare. Go shopping with your lady. You don't have to try on clothes, but you can at least look to see what suits you. You can even ask her to pick you up a few things, take it home, try it on, and then bring it back if it doesn't work out. Once you have the clothing situation, get her help with makeup. This one is a lot trickier than you think. Applying makeup is a craft that some men need a lot of help with. Get some tips with her about what shades work best for you, and how to apply makeover in general. Don't forget about shoes. Depending on your shoe size, you may have to order your shoes online. There are plenty of cross dressing websites with affordable shoes, so do some online shopping to find a pair that you like. Don't try to force your feet into shoes that are too small for you. It's uncomfortable, and it makes you look ridiculous.
Watch Her to Get Some Useful Ideas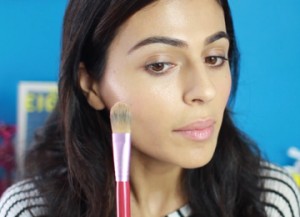 If you adamant about making your cross dressing a complete surprise for you lady, one option you can take is to simply watch her. Pay attention to rituals and routines of how she gets dressed. When she's not around, look through her drawers and see what type of clothing she has in there. If you can fit it, try some on. If you can't pay attention to the things that you like, and then try to search for clothing in similar styles. Watch her when she puts on her makeup, and attempt to recreate her look when she's away. Remember that all of this will take practice, so don't try to rush to surprise her with your cross dressing. Take your time. This way when you're ready to do it, everything will come out perfectly.
Cross dressing for your lady can be sexy and exciting for both of you. It also allows you to explore a side of yourself that you only share with her. If you've been wanting to try something different in the bedroom, cross dressing may be exactly what you've been looking for. Why not give it a try, and make your lady's night.