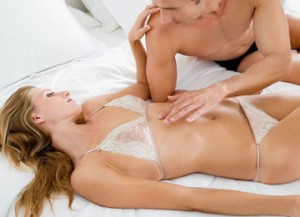 There are few things worse than having sex with your lady and finishing just a few measly seconds in. It's frustrating, embarrassing, and you can be certain that your lady didn't enjoy herself. When you want to make sure you are satisfying your lady the best way you possibly can, you are going to need to learn how to last longer in bed. Some men like to claim that trying to last longer is too difficult, but that isn't true at all. Last longer in bed has nothing to do with how overwhelmed you get by pleasure. But it has everything to do with your ability to be creative and act quickly, so that you can prolong things as much as possible. Luckily, this is pretty easy. All it takes is strengthening your ability to control yourself.
Give More Time to Foreplay
One easy thing you can do to make yourself last longer during sex is to focus more time on foreplay. Unlike most men, women need a lot of foreplay to get them in the mood. When you spend more time on foreplay, there is a high possibility that you will turn your woman on so much that it won't take her as long to orgasm. This will obviously help you out in the long run. Don't just settle for a few quick kisses and touches. Make foreplay just as important to you as sex is. Devote a certain amount of time to it. In fact, try focusing on foreplay until your lady actually asks for more. This is a good sign that she's incredibly turned on, which means you won't have to work as hard to get her to climax. Considering how long it takes someone woman, this will be a major plus sign for you. If you're only devoting a few minutes to foreplay, it's high time you change it up. If you have a problem with ending too quickly during sex, your foreplay needs to last longer than the actual sex.

Change Positions Often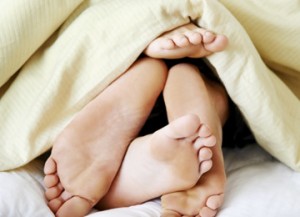 Another way to make yourself last longer during sex is to simply change positions, and do it often. Each time you change positions, you are buying yourself at least a few seconds to get control over your body. Think of all the positions that you enjoy, and then try to include several of them when you and your lady are having sex. Don't stick to one simple position until it's all over. This can be boring for a woman, and it can make it so that it takes her longer to orgasm (if she orgasms at all). Try positions that the two of you haven't tried before. But be careful of anything that can end up causing either of you pain. You want to last longer during sex, not end up in the hospital because of it. Get input from your lady about what her favorite positions are, and why she likes them. Always make time for your lady's favorite position. When you do, you can help make sure that you're satisfying her. If the two of you have sex and your lady isn't satisfied, you have more work to do.
Make Sure She Orgasms First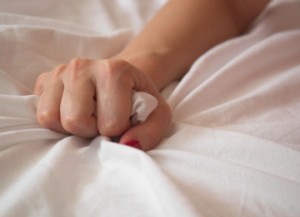 Don't forget how important it is to make sure your lady orgasms first when you want to make sex last longer (or just pretend like it's longer). If you make your lady orgasm first, you can then give in and enjoy your own orgasm. The reason why most men want to last longer in bed is so that they can make their ladies orgasm. If you can manage to do this BEFORE you have your own orgasm, you've just saved yourself some time. It may also make it feel like you're lasting longer in bed because you're putting more focus on your lady than yourself.
Last longer during sex is important for both you and your lady. Sex shouldn't be something that she dreads. Nor should it be something that you're embarrassed by. Because lasting longer during sex is so simple to do, there is really no excuse why you can't do it. The next time you and your lady want to fool around, try to think about other things that you can do to prolong your orgasm. If you're fine with how quickly sex is over for you, you simply need to make sure your lady orgasms first. When you do this, she won't care how quickly you finish.