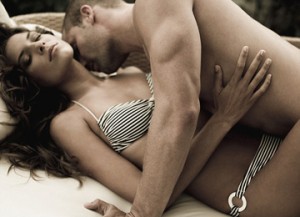 Porn plays a huge role in what we imagine sex should be like. It should be serious, it should be intense. It should definitely go right the first time. Porn plays a big part in building up nervousness before your first time taking a tumble with a new partner. Will I perform well? Will they enjoy themselves? What happens if I mess up? That nervousness is a mistake in and of itself, and one I would recommend minimizing as much as possible. While nervousness may not be the most advisable mistake to make with a new partner, there are a few that I'd not only say aren't mistakes, but I'd encourage you to make with your partner to be. They may even help you with that nervousness problem.
Laugh
Whether they've said something you think is funny, slipped off of you, missed the mark or accidentally brushed a tickle spot, you wouldn't be the first person to bite your lip and try not to laugh to avoid making your date feel awkward. Don't resist the urge. Laughing is a great way to dispel tension and nervousness, something that definitely tends to accumulate your first time with a new sex partner. Just make sure you aren't laughing at them. Say something like "You found a tickle spot!" or do it while encouraging them to try again. Help them back up, switch positions to give them better access to whatever it is they were trying to do, or offer some advice on how to pull it off more successfully. No one knows your body better than you, after all. And hopefully they join in too as a quick acknowledgement of your previous nervousness and then you can get on with it a lot more comfortably.
Ask Your Partner What They Want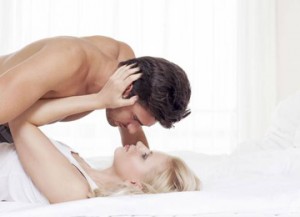 In porn you never hear a partner ask permission to do something. There's never a moment when they ask if they're going to like it if they go down on them, or flip them over for some doggy style penetrative sex. They always just seem to know and their partners always seem to enjoy whatever it is that's going on. This sends the message that we're supposed to just intuitively know what our partners are going to enjoy in bed and makes us feel like asking them is admitting to some kind of failure. "I don't know what I'm supposed to be doing, so now I'm a loser and I'm just going to ask you for instructions."
In point of fact, asking your partner what they do and don't like is one of the best things you can do before you slide between the sheets. It tells your partner that you care about what they want and need, and if done right can even make for some cheek-warming dirty talk before the deed itself. It's a great way to set the mood and also a fantastic method for maximizing the sexy once you actually get down to the deed.

Getting Loud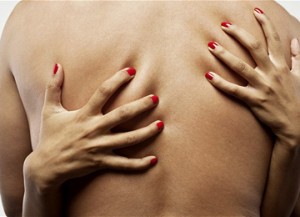 There are some circumstances where being loud just isn't an option – a house with kids, your parents house when you're a teenager, or places where you shouldn't generally have sex in the first place. But if you're an adult with your own place (or roommates who aren't around/don't care), feel free to show your appreciation by being as loud as you like. Remember, a new partner is looking for cues that they're doing things right, and you moaning and shouting definitely qualifies as a good sign. Encourage them when they do something you particularly like with a good shout. Because really, who cares what the neighbors are saying when you're obviously having a great time?