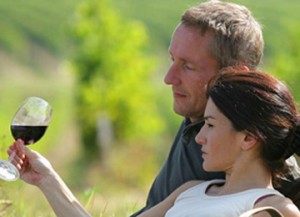 Planning a first date can be both exciting and stressful. We want to impress our love-to-be, but we also don't want to fall back on anything too generic or overdone. Sadly, these are usually the first ideas that come to mind. A picnic in the park, dinner and a movie, hanging out at a coffee shop are all dates we've been on a million times. If you really want to stand out, here are a few fun first date ideas that haven't been done to death.
A Brewery Tour or Wine Tasting
Depending on your date's taste (pun intended), a brewery tour or wine tasting outing makes for a good first date experience. In addition to the fact that you'll be with another group of people, easing some of the tension of that first alone date experience by padding it with other warm bodies, it's a good chance to walk around and get to know each other. It's also a great conversation starter for a lot of different topics that might not otherwise come up naturally on a traditional first date. Here are some tips for building sexual tension on the first date.
Craft Something
Sign up for a pottery class or a make your own dinner chef's class. Find out if your date has any particular artistic skills, or any they'd like to build off of, and find a local workshop that's geared towards that particular talent. Unlike signing on for a long term course like dancing might be, these can be one-offs if the date doesn't go well or long term hobbies if it does. Plus if you end up together for the long haul you'll have a lot of great memories from earlier on as well as a potential keepsake!
Volunteer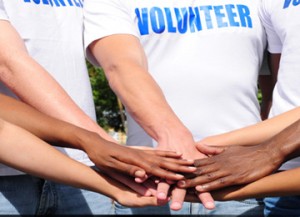 Spend your date giving back to the community. There are plenty of volunteer activities throughout every city in the country, so pick something you'll both enjoy that also gives you the opportunity to talk and get to know each other. Volunteering for a food kitchen, park clean up assignments and working in community gardens are all great opportunities to find out more about your date while dedicating your time to a worthy cause.
Visit a Fortune Teller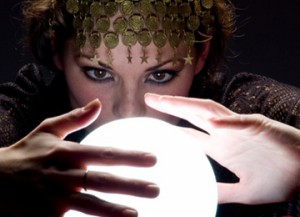 Imagine having a nice dinner, then walking down the street and chatting with your date. Fortune tellers are a common sight near restaurants in urban areas, making them an easy and fun stop-in. It's a fun way to peek into your future and have a little fun with your date. And if you end up with a really eccentric and dramatic fortune teller, all the better! – The truth behind fortune tellers
A Haunted House Or Tour
Depending on where you live and what time of year it is, you may have the option of taking your date to a haunted house or on a haunted tour of a particular part of town. Not only is it a fun way to learn a little bit about your town's history, but who doesn't love being scared just enough to have an excuse to cling to your date?

A Bookstore
Did the two of you bond over your mutual love of literature? If so, a book store may be a great first date opportunity. They usually have coffee shops attached in case you end up needing a break from browsing between the stacks. And why stop at one? Map out all your local area book stores, even better if they're within walking distance from each other. Make it a challenge to see how many you can get through in one day!
Go On A Nature Walk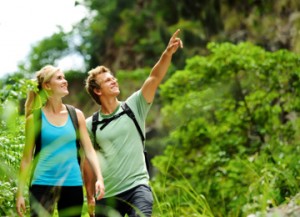 If you're both the outdoorsy type, or even if you aren't, a nature walk through a local area park or trail on a first date can be a relaxing and invigorating experience at the same time. You can choose the intensity of the walk based on the weather, location and both of your interests in the outdoors. Options range from things like bird watching, leaf collecting and looking out for flower blooms to hiking and rock climbing. Your choices are endlessly customizable.
Special Local Events
Keep an ear to the ground about local festivals that sound interesting. If it's close to Chinese New Year, find out where your local Chinese community lives and look up local festival information. Other things to look out for are flower blooming festivals, street festivals, music festivals (list of the biggest music festivals in the US), even technology related events. Something small, local and fun makes for a unique experience if for no other reason than because it only happens once a year.