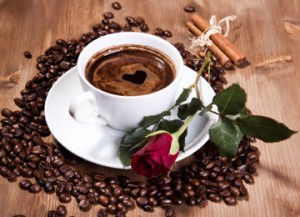 The holidays can be the most hectic time of the year for anyone. There's overtime hours at work, shopping to be done, relatives coming in to town, and parties to make a presence at. It can be hard to keep up with it all, and even harder for you and your partner to remember to set aside time to spend with each other. Don't forget to make some alone time with your significant other this season. You can give both them and yourself a break from the stress of the holiday season by going out to do something special together without have the burden of friends, family, or coworkers to entertain. Even if it means you have to skip a family dinner or a work party, make sure you make time to let your partner know that they are loved and important to you.
Classic Coffee Date
Go old school with a classic coffee date. Stop by your favorite cafe or coffee shop and get something to drink and snack on while you take time to simply relax and chat with one another. You might find that simple, relaxed conversation over good food is a good habit you've been neglecting to nurture during this crazy holiday season. Follow up with a walk around town to window shop and enjoy the decorations that have put up in all the stores and on the houses. It'll be plenty cold, so bundle up, hold hands, and don't be afraid to get close! Enjoy this cute flashback to high school style dates and just have fun hanging out with your loved one.

Neighborhood Light Show
Brew up some hot chocolate and grab yourselves some travel mugs, you're going out! Wrap up in some warm clothes and take a walk around your neighborhood and admire the decorations. Even better, hunt down a local neighborhood that goes all out annually with their holiday decorations. Pick out your favorites and enjoy the sites while spending relaxing one on one time with your significant other. This can both of you a respite from the chaos and stress of the Christmas season by giving you simple enjoyment and each other's company to focus on instead.
Go Out for Dinner, Then Choose Your Tree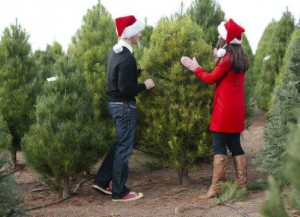 Pick a favorite restaurant and treat yourselves to something nice, just the two of you. Afterwards, you can hunt down local tree tents and pick your favorite to bring home and decorate! Stay up late and put on a classic seasonal movie while you deck the halls and enjoy just spending time together. We spend so much time trying to be social during the holidays that it can be easy to forget those closest to us, so you can show your partner you care by spending an entire evening with them and turning off your phone to show just how much you value their time on a special night for just the two of you!
Go Ice Skating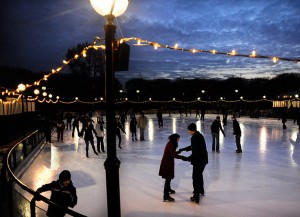 Another holiday classic, but one that is often overlooked. Take your loved one out ice skating, outdoors if you town has a rink, or indoors at the nearest complex. If you live in a traditionally warm state and you don't usually go ice skating, be sure not to forget extra thick socks, gloves, and a hat to go along with your warm clothes! Even if you go to an indoor complex with no wind chill, it's still going to be VERY cold. Bring extra money for hot chocolate, coffee, or other warm drinks to help keep you going until you can't go anymore! Then head home and warm those frozen toes underneath a blanket and put on your favorite movie or marathon Christmas classics on Netflix.
Have a Night In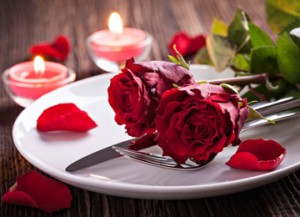 At the end of the day, just spending time with your significant other and them alone is more valuable than any gift you could give them. Spend a night with your phones and computers turned off, and just have a night in to yourselves. Cook dinner together and open a bottle of wine. Play board games or card games together, and watch silly movies. Make hot cocoa and load it up with marshmallows and cinnamon. Have s'mores for dessert and pancakes for dinner. This night is YOUR night to do whatever you both please and take a break from your stress. Do whatever floats your boat, as long you're taking time to enjoy each other's company!