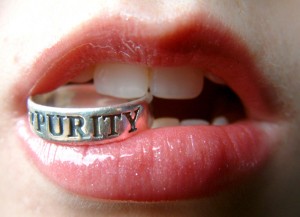 Dating a virgin may sound perfect to some people. While the idea of being with someone who has never been with anyone else may sound great, many times, dating a virgin can be complex, complicated, and confusing. All virgins aren't the same, and it's important not to lump them all into the same group. If you want to successfully date a virgin, there are a couple of things that you just shouldn't do.
Don't Rush Into Sex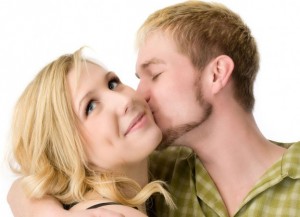 Both of you may be in a rush to get rid of your partner's V-card, but that doesn't mean that you should. While some virgins may believe that losing their virginity won't affect them, many of them end up having a very strong emotional effect from losing their virginity. If you're just casually dating a virgin, it may be best not to be in a rush to take their virginity. Often times, once someone loses their virginity, they may cling to the person that they lost it to. If the two of you weren't seeing each other exclusively, they may want to change that. To some people, losing your virginity to someone means that the two of you are now in a monogamous relationship. If that isn't what you had planned, you may want to be careful about taking someone's virginity. You could end up unintentionally breaking their heart if you're not after something serious.
If you can't completely avoid not having sex with your virgin partner, you should at least try to move very slowly. Allow your partner to warm up to the idea of sex. If they've never had any type of sexual exploration with another person before, take some time to figure out what turns them on. Sometimes sex can be downright traumatic to some people if they aren't sure of what to expect, and you don't allow them to warm up to new experiences.
Don't Set Your Expectations Too High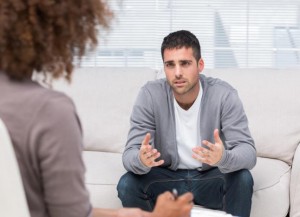 Many people have what they feel is the perfect fantasy when it comes to taking someone's virginity. Unfortunately, many times a fantasy is all it will ever be. It is important not to set your expectations too high when you are dating a virgin. They are next to sex, and may not know as much as you do. They may also feel uncomfortable with some of the things that you may want to try. The last thing you want to do is pressure a virgin to do something that they aren't comfortable with. This has the potential to make their first sexual experience and awful one, and they may be reluctant to try it again anytime soon.

Dating a virgin should be just like dating anyone else. Do not focus on your partner's virginity. If you do, they will start to feel like the only reason that you are dating them is because they are a virgin. Take some time to get to know your partner for who they are. Learn their turn-ons in advance, and you can make their first time one that they will never forget.