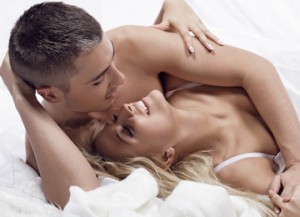 If you have been with someone for a long time and you have tried everything you can think of to turn them on, it can get a little bit boring to use the same old tricks over and over again. While a number of erogenous zones are fairly common knowledge, there are a few places on the body that you might not have realized are actually very sensitive. It is important to keep in mind, though, that the chances of your partner being ticklish in these areas are just as high as any other part of their body, so be careful when you try touching them sensually in these places.
Behind the Ear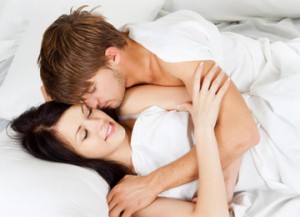 Most people know that the ear is a fairly erogenous zone, but did you realize that just behind the ear is very sensitive as well? Whether you are touching it with your fingertips or your lips or your tongue, this is an often overlooked spot that can help turn your partner on if you focus your attentions on it. Plus, spending attention on this area will allow you the opportunity to mix things up by either touching just behind their ear, or suddenly touching their ear or biting their earlobe. Talk about ways to keep your partner on their toes, it is always a little bit of a shock to suddenly feel someone touching your ear when you thought they were focused somewhere else. The possibilities with the ear are actually endless, it is one of the most fascinating and sensitive places on the body.
Shoulders and Back
The interesting thing about the shoulders and back as an erogenous zone is that you can either be gentle or forceful and the result is likely to be the same either way. For example, a strong, solid massage can be very sensual, especially for someone who is already tense before the massage starts. But at the same time, dragging your fingers softly and gently down someone's back or along their shoulders can send electrifying shivers through them. So no matter what you do, touching your partner's shoulders and back can really help to turn them on, and also relax them at the same time in the case of a massage, which is definitely something that makes further relations all the more simple to get to.
Back of the Hand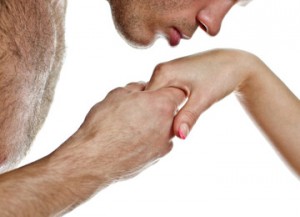 Less erogenous and more sensual, the back of the hand is someplace that most people do not allow others to touch often. So the fact that you have access to this spot on someone's body is a turn on in and of itself. Try drifting your fingers lightly across the back of your partner's hand or giving them a soft hand massage. Remember to always be gentle with the back of the hand. It is a part of the body that does not often get calloused, so it is important to remember that it is more sensitive because of this. It is like a sort of virgin flesh that is always a shocking and new experience for whoever is being touched there.

Head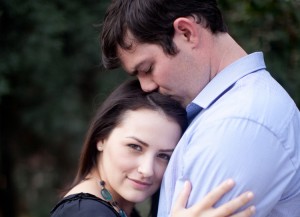 Another spot that is a little less sexual and a little more sensual is the head, more specifically the scalp. In the same way that any animal loves to be scratched on its head, your partner will really enjoy getting their head scratched or even massaged. Light touches can be intoxicating and exciting, and the scratching and rubbing are things that will relax your partner and open them up to further exploration. Plus, this is the sort of action that can be coupled with other forms of affection. Whether you are nibbling on their ear or running your other hand up and down their back, the attention to their head is bound to make them more receptive to your attentions and drive them wild with want. So it is definitely a good idea to spend some time paying attention to your partner's head when you are about to get intimate.