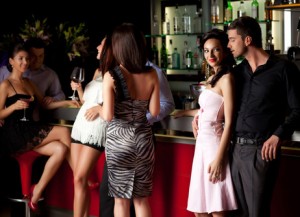 Now it seems like as soon as you go out on one date with a person you're suddenly boyfriend and girlfriend. Everyone makes a fuss about it and it has to become official on all of your social media sites. When you should change your relationship status. But that's not how it's always been. Back in the day you could date more than one person at a time and no one thought anything of it. While you did try to stay semi-serious about each one, you didn't throw yourself into monogamy because of it. Luckily, no one outlawed dating more than one person at the same time. You don't have to stick the crowds, you can serial date all you want. Go here to learn if you are a serial dater. It just takes a few easy steps to avoid committal.
Be Very, Very Clear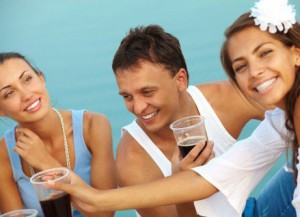 It cannot be stressed enough that when you go out with someone or you're making plans to do so that you have to be clear with them about your intentions. Many people are dating for love, so they expect a lot more when you go out with them. More like falling in love. Tell them up front that you're just looking to have fun and date around a little bit. You're willing to keep things frisky and exciting and if you have genuine feelings you won't lie about it, but otherwise you're not looking for a boy or girlfriend. They may feel a little bit hurt, but it's a lot better than when you're out on the fifth date and they suddenly ask you to stay theirs. It makes for a lot of awkward conversation and a weird semi breakup. Just don't do it.

Keep Everything Organized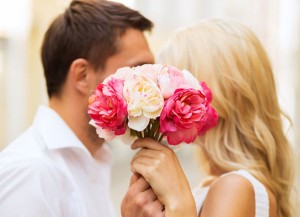 While you're being honest about what you're doing, it doesn't make anyone feel any better knowing that they aren't the only ones in your lives. Calling them the wrong name is a huge deal, and talking about things that you actually experienced with someone else can only serve to remind them that you're not waiting around for love to find you too. They feel left out and want to leave the situation. Avoid that by keeping everything very organized. Few ways to better organize your life. Sure, you can't help it if you already told them the same story three times because you thought that they weren't the date you talked to last or if you forget that they actually are the one that hates strawberries. However, you can keep a detailed list of your schedule and where they fit on it. That way you don't text one person and tell them that you'll be late when in a matter of fact you didn't plan on seeing them at all. If you're really into it why not keep a diary of what everyone talked about last time that you saw them? Then you can study up and make sure that no streams are crossing when they shouldn't be.
Keep It Need to Know
Kissing and telling is highly looked down upon, and the same goes for dating. No one wants to know what you're doing with your other dates or how you feel about them. The person sitting in front of you is your date, not your counselor. So keep some info to yourself. It keeps people from getting hurt and from you having to explain yourself over and over.
Give Them Your All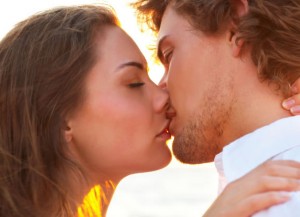 If you do choose to date this way then know that it takes a lot of energy. It's not all having sex with hot people, it's about committing your all to each date and making them feel happy, too.