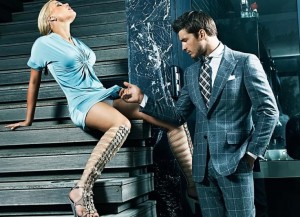 When you start to date a woman sometimes all you can think about is the first time you get to see her naked. You've been on the dates, you've seen her in killer clothes, and you just can't wait to take them off of her. But as the anticipation builds, it can get to be a little nerve wracking. You have no doubt that you'll enjoy what you see, but what if you're overdoing it in your mind? What if she's not quite what you look like? The first time that you see a woman naked is crucial. She's going to remember your reaction, so make sure that you do it all right. Go here for 27 ways to look better naked
Beforehand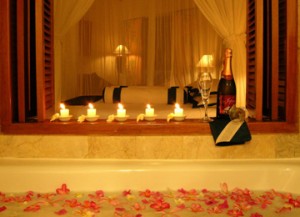 While you can never quite tell the exact moment you're going to get to go all the way or what have you, there are a few signs that definitely point to it happening. Most of the time any night in will turn into something. That's because you have complete control over what the ambiance is. Setting the mood to the perfect, romantic tune is enough to make her comfortable. Candle lit rooms, soft music, and a clean room can go a long way. If you think that tonight might be the night, make sure that you're prepared. The body should be clean, you should be manscaped, and if you aren't you'd better sneak away at some point to do so.
The Reveal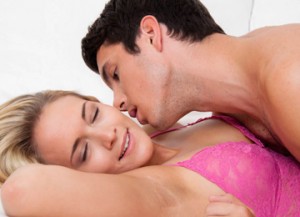 When she does take her clothes off, over act a little bit. You want her to feel like she just blessed you with a gift so mighty you have no words. While most of the time women want a guy who will tell them how beautiful they are, if she strikes you dumb with just her body she'll be more than happy. After a few moments of course you do want to tell her how amazing she looks. Depending on how she shows it off you'll adjust your tone. Some guys are lucky enough to have her strip or slowly reveal her skin while others just get her taking off her clothes before they climb into bed. Learn why its better to sleep naked. Either way, count yourself lucky and let her know it.

What to Do Next
You may just want to grab her in every way that you can, but there's a way to touch a woman for the first time. Instead of going straight for the chest take your time and feel your way around. Women's bodies are very different from a man's. Use your hands to feel along her curves and down her legs. You're trying to turn her on just as much as you're trying to explore. Lay her down on the bed and continue touching her as well as kissing her. An excellent way to do this while also setting yourself up to get laid in future is to give her a massage. When you do this she's going to be grateful for it since it feels good, but she'll also be impressed that you aren't just trying to sleep with her as soon as her clothes come off. It's a very effective approach to making sure you're not without her naked body again in the near future. After all of this, you know what to do next.